Every house needs furniture to describe its sense of style. Your home's furniture needs to be modern and represent your personal taste. It is an investment in the present and the future of the house.
However buying furniture is definitely not an easy task and nowadays there are many vendors out there in the Indian furniture market and selecting a trustworthy and quality furniture delivering company is quite a hard task
So to help you with this we have listed top 10 luxury furniture brands in India that will surely offer you quality service. So without any further delay let's look at these brands one by one.
Things to keep in mind while selecting the furniture brand to buy furniture
Check the brand's warranty policies and after-sales support. A reputable brand should offer warranties on their products and provide assistance in case of any issues or repairs needed after purchase.
If you have specific requirements or unique design preferences, choose a brand that offers customization options. This allows you to tailor the furniture to your exact needs.
Consider your personal style preferences and the overall aesthetic of your space. Choose a brand that offers furniture designs that align with your taste and the existing decor.
Set a realistic budget for your furniture purchase and stick to it. Compare prices and offerings from different brands to find one that provides good value for your money.
10 Luxury Furniture Brands in India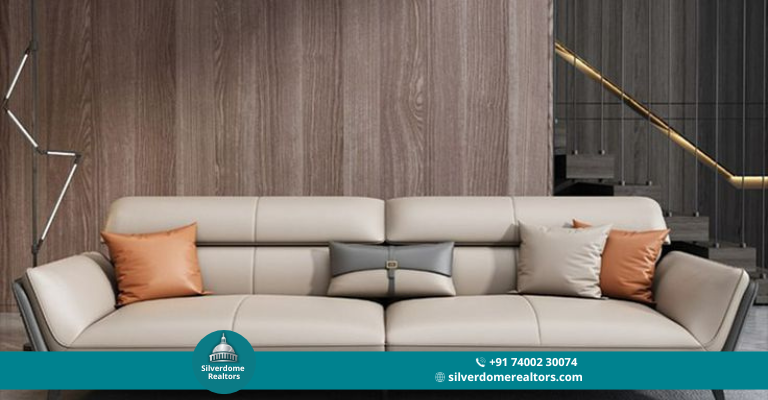 India's largest furniture manufacturer is Godrej Interio. It is a component of the Godrej group, one of India's oldest corporations. Godrej Interio creates furniture for the home and office and distributes it through its 800 dealer outlets in addition to 50 showrooms. It has production facilities in Assam, Uttarakhand, and Maharashtra.
Additionally, Godrej Interio exports furniture and has customers in countries like Saudi Arabia, Australia, and Canada. Godrej Interio creates one-of-a-kind furniture designs that are also personalized to meet the needs of each client. One of the top Indian furniture brands is Godrej.
The goal of SCASA, a company with its headquarters in Hyderabad, is to introduce Italian design into Indian households through furniture and accessories. First in Hyderabad, the finest luxury furniture designer brands from Milan were shipped to opulent residences of the rich. 
In order to give a variety of alternatives for improving interior space management, collaborations at SCASA bring modern, streamlined luxury finishes, custom manufactured, and use glass partition wall systems. For ease of shopping and enjoyment of furniture that has previously been decorating the finest homes in Europe and the United States, SCASA's multi-brand store houses all of them under one roof.
The way people buy furniture has changed thanks to India's Pepperfry online marketplace. From its headquarters in Mumbai, the company conducts business all throughout the nation. In addition to having a huge assortment of amazing items, Pepperfry is renowned for its modern furniture that feels and appears to be of the highest quality. This brand is attracting the interest of the millennial age for excellent reasons.
One of the top producers of residential furniture in India is Damro, which is particularly well-known for its stylish and affordable sofas. India's east and south are where Damro furniture is most well-known. The organization operates close to 70 retail locations around the nation. Parts for Damro's furniture are imported from Sri Lanka. The business creates the best furniture for the money and even provides a 3 to 5 year warranty on all of its goods.
Usha Furniture is a well known Indian furniture brand. Usha Furniture, which was founded in 1983, is renowned for its unique designs and premium goods. Usha Furniture has established a significant presence in India and has extended to the Middle East and Africa. The Usha Furniture Company has a wide selection of items for every room in your house. They combine the ancient and the new to create designs that are both traditional and modern. They sell furniture for the home, such as dining room, living room, and bedroom furniture. Additionally, you can find items at all price points.
Wipro furniture is a leader in the office furniture industry. One of the top Indian furniture businesses, the company offers some cutting-edge designs in a variety of office furniture kinds, including workstations, discussion tables, multifunctional seating, and breakout zone seating.
Since its origin in 2004, Wipro Furniture has led the way in numerous office-related furniture solutions, including open office architecture, chairs by renowned worldwide designers, weight-sensing chairs, and others. The Deshpande Hall in Nagpur, Info Park in Cochin, and the International Convention Centre in Patna are a few of the projects completed by Wipro Furniture.
For individuals with the most refined tastes, Durian Furniture is a luxury brand that produces high-end, ultra-modern furniture. Durian furniture offers you the ideal balance of design and utility, from the recognisable Durian chair to a selection of workstation and table models.
Furniture made of durian is meant to be stylish, practical, long-lasting, and comfy. A luxurious, minimalist furniture manufacturer that sells everything from nightstands to couches under the Durian Furniture name.
Featherlite is a company that only sells office furniture, similar to Wipro. The business produces desks, dividers, chairs, and has a monthly production capacity of 30,000 chairs, earning it a spot on the list of top Indian furniture makers.
Featherlite was established in 1965 and is now present in 62 sites around India. Featherlite is accredited by OHSAS and ISO. Projects for prestigious clients including Mercedes, Cognizant, and Hindustan Lever have been completed by the business.
Ikea is a Swedish furniture manufacturer that provides contemporary and cost-effective home decorating options. Their products are made to improve quality of life and make living simpler. They are dedicated to sustainability and work to manufacture furniture that has a minimal impact on the environment. Ikea has inexpensive kitchen appliances, home decor, lighting, and furnishings. They have a delivery service that may send products to your house, and they offer furniture assembly in-store.
Modern, eco-friendly, modular furniture that is designed to fit the requirements of contemporary life is available from the brand Urban Ladder Furniture. The company provides furniture that may be modified to meet your needs. Their items are made from materials that are sourced sustainably and are made to blend in with any home.
Modern, stylish, and environmentally responsible furniture is available from Urban Ladder. Over 5,000 products, including furniture, lighting, and accessories, are available from them. Their items are made from materials that are sourced sustainably and are made to blend in with any home.
What are some latest luxury furniture trends in India
One prominent trend is the resurgence of traditional Indian motifs and artisanal techniques. Furniture pieces adorned with intricate carvings, hand-painted details, and rich textiles draw inspiration from India's rich cultural heritage. These pieces not only exude opulence but also pay homage to the country's artistic legacy.
Additionally, minimalism with a touch of luxury is gaining popularity. Streamlined and functional designs, often featuring premium materials like marble, brass, and leather, are making a statement in the luxury furniture segment. Clean lines, neutral colour palettes, and the use of natural light create an atmosphere of understated elegance.
These were some of the top furniture retailers in India, providing high-quality furniture at prices that suit all budgets. Some of the top 10 furniture manufacturers in India, including Wipro and Featherlite, focus solely on one market, such as office furniture. Others produce both home and office furniture. Check out their products, customer reviews and compare prices before buying the next furniture.