One of the most sought-after real estate markets in India is Gurgaon. The city has several international corporations as residents and provides a lively way of life. Commercial real estate is in great demand as a result, and Investing in SCO plots in Gurgaon is no exception.
The characteristics of an office and a store are combined in SCO plots, a type of commercial real estate developer in Gurgaon. They provide a lot of benefits to investors and are frequently seen in prominent Gurgaon locations.
The developer offers the infrastructure to the SCO project's purchaser, who can then customize it to his liking and expense while still adhering to the standard design recognized by the Town and Country Department of Haryana.
Gurgaon is a city that is rapidly developing, with MNC offices, big brand outlets and businesses that are established there, SCO plots in Gurgaon offer the ideal investment opportunity for high returns in the future.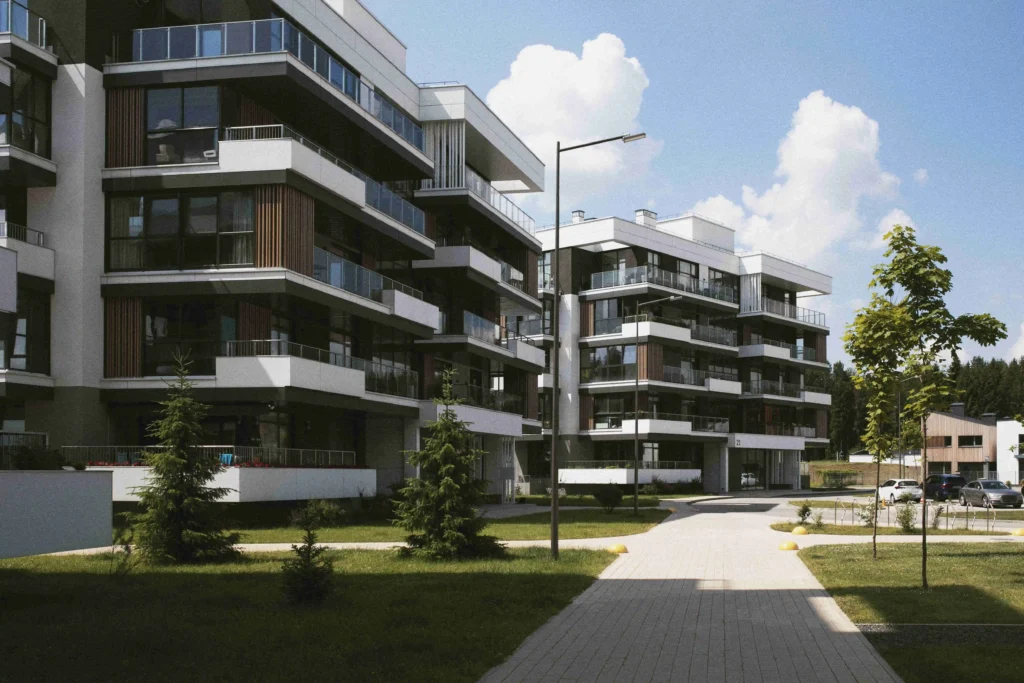 "Shop-Cum-Office" plots are referred to as SCO. These commercial lots often have two or three levels, with the ground floor serving as a location for retail establishments and the higher floors serving as office space. SCO plots are frequently seen in mixed-use complexes, which combine residential and commercial construction.
Businesses frequently use SCO plots because they provide the advantages of both retail and office spaces in one place. Retail establishments might be located on the ground floor, attracting customers and generating income for the business. Office space is available on the higher levels, giving firms a professional environment in which to operate.
It provides you with a separate area to efficiently conduct your business. 

They also offer you the space your company needs to expand.

Best for open offices and retail establishments is SCO.

Given that Gurgaon is a hub, you should choose whether to invest in the SCO project there right now.
Benefits of the SCO project :
✓ Depending on your business demands, they provide plots in a variety of sizes and rates.
✓ They also provide enterprises the freedom to expand.
✓ In the long run, their maintenance costs are also reasonable.
✓ Additionally, they offer the client the best payment schedule. 
✓ Additionally, they provide loan options to potential customers.
✓ The Haryana Government's commercial planned colony policy is another key element in the effective deployment of the SCOs portfolios. Not only Gurgaon but also other areas like Faridababad are now leaning towards SCO adoption in the real estate sector. 
Another significant development in directing the commercial sector is the Deen Dayal Jan Awas Yojana. The Haryana government introduced it in November 2016 to encourage more planned development projects in all of the state's towns.
✓ The majority of these developments are located around Sohna Road and Southern Peripheral Road, two strategically important roads. Through NH8, Cybercity, Golf Course, and Sohna Road are all easily accessible from Delhi. The top medical facilities, five-star hotels, and shopping malls are all within easy reach of this region.
In addition, here are some benefits of purchasing a shop-turned-office :
First off, the Haryana government has already sanctioned and authorised the standard design of these plots.
Additionally, you avoid paying for parking and maintenance.
Finally, because it is a freehold plot, you are free to use, rent off, and build as you choose! According to market demand, SCO sites are built in highly accessible locations. Builders and investors have found it to be quite beneficial. Property in a desirable area is likely to attract the most customers, tenants, or investors.
Metropolitan areas have seen the greatest emergence of the SCO trend, with Delhi-NCR always at the top of the list. This encourages the availability of important amenities like technological devices, healthcare, daily necessities, and more in a single establishment in accordance with the needs of the local populace. With well-equipped technologies, power backup, and roomy setups, a SCO offers all the essential amenities to make the workplace and retail outlets customer-friendly.
To make commuters' visits convenient, the infrastructure contains lifts and escalators for going up and down floors. In addition to having retail establishments, the neighborhood has a spa, gym, and other leisure options for employees' pre- or post-work hours.
Investors prefer SCOs since they have been in the market for some time, are a trend and many people are eager to own space in them. The working class is the main target demographic because they stand to gain the most from it.
Shop-cum-offices allow tourists to avoid wasting time traveling to several sites to find different facilities. The sector does not currently exhibit any symptoms of deterioration. By establishing a standard facility and simplifying lifestyles, the establishment has expanded connectedness to a better way of living. Everyone has accepted the idea positively, and it is catching on like wildfire.
Commercial properties in Gurgaon :
SCO or shop-cum-office spaces, is a brand-new approach to investing in real estate or commercial real estate. SCO plots are freehold commercial properties in Gurgaon where builders provide clients with plots of land on which to erect their stores and offices.
Gurgaon's commercial real estate appears to have a promising future. It is anticipated that the city will keep expanding quickly, which will enhance demand for commercial real estate. The need for office and retail space is anticipated to increase as firms continue to move to the city.
Shop-cum-office plots are anticipated to be quite important in Gurgaon's commercial real estate market going forward. For entrepreneurs and small business owners looking for an affordable method to start up their commercial operations, these plots are perfect. As the city expands, there will likely be an increase in the demand for small-scale businesses, making shop-and-office plots a wise choice for investors.
This blog will concentrate on plots out of all the thousands of homes that are offered there with top-notch amenities and recognisable architecture. combining serene settings with modern, elegant structures, providing a wealth of business options and a new beginning for aspirational business people. These properties will almost certainly generate excellent returns on investment.
SCO Plot Quality in New Gurgaon :
Due to a variety of factors, including existing projects and investor preferences, estimating the precise number of accessible SCO plots in New Gurgaon can be difficult. But according to recent data, there are a lot of plots in this area that are currently open to investment. According to certain assessments, New Gurgaon is home to 200 SCO plots or more. These plots vary in price depending on location, size, infrastructural development, etc.
While smaller plots could have more affordable prices, larger plots might have more expenses. But there is often a good return on investment when investing in commercial or business ventures.
Best SCO Plots in Gurgaon to Invest In :
Rapid expansion and alterations in new real estate companies in Gurgaon trends have been observed in the sector. Among them is the shop/office. SCO is a creative concept for creating small offices that are offered to investors for comparatively low pricing.
Many developers are gravitating towards the "shop-cum-office" trends and making plans to construct such structures since this concept intrigues them. In this mixed-use commercial property, you can see how retail stores, high streets, hypermarkets, offices, co-working spaces, restaurants & cafés, banks, ATMs, healthcare facilities, fitness centers, gyms, etc. coexist.
In Gurgaon, the following notable shop-and-office plots have been constructed with excellent chances in mind of the immense potential of SCOs.
"Choose well now, and you can unwind for the rest of your life. Enjoy your time investing". 
Pick the right guide – The Silverdome Realtors" 
For all your property-related queries and get the best one for yourself.