Commercial properties are immovable assets that are used for rental or investment reasons. Therefore, they are properties or structures used for commercial property investment rather than residential purposes. Shopping centers, office buildings, retail stores, hotels, and resorts are examples of this, although they are not the only ones. Commercial real estate investments generate higher rental yields and revenue than residential ones.
The commercial real estate investment market has expanded significantly over time. During some credit efforts like Smart Cities for this achievement, others think that the rising need for office space in the ITeS/IT sectors has boosted growth.
Here we have collected 8 tips for you to earn from your commercial property Investment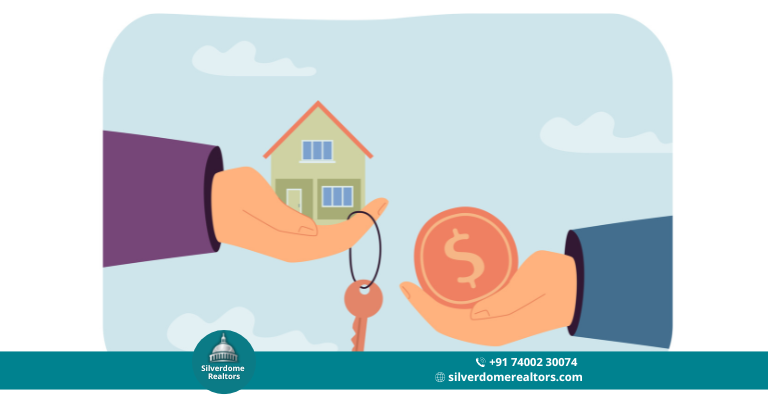 1. Rental Charges
Paying others to use your commercial property is one of the main methods to profit from commercial real estate investment. Whether you want to buy a real estate property in Delhi or any other city in India, Rent is the fee if you are an apartment building owner. A business that wants to utilize a retail space in your mall forms a lease agreement and pays recurring payments. The use of the rooms at your hotel is billed daily. Similarly, you can charge a customer to use a parking space in your lot by assigning them an hourly, daily, monthly, or yearly parking fee.
You can purchase and lease homes, businesses, apartment complexes, and another real estate with a minimum investment. Afterward, you'll be able to generate a monthly rental income and even employ a property manager to handle day-to-day concerns with tenants and collect any payments.
2. Sell the property once it has been appreciated
The phrase "appreciation" in real estate refers to the rise in a property's worth over time. From a macro perspective, inflation, more job prospects in your market, and general development in your community can all contribute to appreciation. Home upgrades can increase the appreciating value.
If a traffic pattern is formed that supports the location's worth, if the neighborhood experiences a tourist boom, or for any one of the numerous other factors that might influence the market, commercial real estate investments may appreciate it. Some commercial real estate investors hunt for undervalued properties, work hard to redefine the market, and then sell those properties right away for more money. These investors don't profit from long-term rent collections; instead, they profit from flipping or reselling the property.
3. Advertising
It is simple to ignore the reach and influence of billboards in the era of digital marketing. These are still very effective marketing techniques. In some cases, this form of advertising also gives you a unique chance to make money off your commercial property by advertising through Commercial real estate investment. You can create a unique and successful revenue stream by marketing your external walls and providing billboard locations to customers.
Many different kinds of commercial real estate can generate income from advertising. Access to any on-site billboards or signage can be sold. You can sell print advertisements in the book and provide a list of your tenants' services. Your hotel or shopping center may grant guests access in various ways to outside advertisements. For instance, a hotel might arrange to cross-promote with a movie theater or a well-known sporting event.
4. Install Solar Panels
The installation price is decreasing as solar panel technology becomes more widely available. This investment can provide a new, profitable, passive income stream from your commercial property thanks to government incentives that help subsidize buyers who installed solar panels.
In a private agreement, the electricity produced by the solar PV array can also be sold to the renter at a predetermined price, giving landlords a greater and quicker rate of return than they would have gotten if they had purchased the system themselves. If a landlord's property also satisfies the requirements, this may present an opportunity for a free solar solution fully funded and maintained by a third-party finance investor.
5. Charge for additional services
Charge consumers for extra services you offer, as this is one of the finest methods to profit from commercial property. For instance, you might lease your office building to a tenant while maintaining ownership of the parking lot, creating a second source of income for clients and employees needing a place to park. Additionally, you might stipulate in the lease that the tenant must use your own business, like your garbage removal or maintenance service, to generate income.
6. Stay for vacations
In the real estate market, vacation rentals can offer a profitable way to earnings. Vacation rentals allow you to supplement your income, but if you live in a popular tourist area, you can earn a sizable sum of money and create a sizeable passive income stream. A great option to get some passive income is by making commercial real estate investments in holiday rentals. You can invest in real estate and utilize it to buy a second home.
Much research is required to find the spots that will attract a regular stream of visitors along this route. Renting a house long-term and then re-renting it to tourists short-term with the landlord's consent is another business strategy. If you want to earn many through your office space then you should read our blog on Do Office Spaces Make Good Real Estate Investment in India
7. Short Sale
Real estate short sales occur when a property subject to a mortgage is sold for less than the property's market value to satisfy the borrower's debts. The asset is transferred to a third party, and the lender receives the sale proceeds.
A short sale occurs when a homeowner is overdue on their mortgage, but the house still needs to go into foreclosure. Since the property is being sold for less than is owed on the current mortgages, all parties must consent to the transaction for it to take place. This could be a fantastic chance to turn a quick profit without putting money into extensive upgrades.
8. Lease Option
What is usually referred to as "rent-to-own" is technically referred to as a "lease option." Normally, lease-option agreements contain a rental credit that can be used to cover the cost of the home. If the tenant-buyer exercises their option to purchase the property, a portion of the rent that was paid each month will be credited back. Commercial Real estate investment is seen as an excellent way to make money. 
You can make money if this is an option you can use rather than a requirement that forces you to buy the property outright after the lease.
Conclusion
One of the best Commercial real estate investment opportunities where a person may earn significant earnings is commercial real estate investment. There should be no room for error in judgment or mistake. Before making a financial decision, it is advised to conduct a prior study on the property's situation, use, zoning, size, and condition.